As an experienced and trusted traditional and digital marketing business in Tyler, Texas, Lead Dog Digital Advertising Agency understands that if you're a local business trying to reach a national or global audience, videos are the way to go.
With digital videos, you can bring your audience directly into wherever you want to take them in an engaging and effective way.
You can introduce potential clients across the globe to the people who work for your company and help build trust through those connections.
You can give a tour.
You can start a live stream and connect with customers in real-time.
Using video in your marketing strategy isn't an "if." It's a Must.
And it doesn't have to bust your budget.
In today's visual world, most people say they would prefer to "watch" content than read it. If you're a business or in digital marketing/content marketing services, that's a statistic to pay attention to.
For starters, there are many different types of video media to utilize. Here are just a few: live videos, stories, short video ads, vlogs, content videos, etc.
The latest statistics show that the majority of businesses are using videos to market themselves and that the majority of internet users will be watching videos while online.
For your digital marketing to stay relevant and current, video content is necessary.
Here's a little breakdown of the different video formats to utilize:
Livestreams:
Live videos helped bring us together in real-time during the past two years of the pandemic. Live videos weren't just a way for musicians to play to audiences—live videos are also a great way, then and now, for companies to connect with their clients. There are so many interesting and creative ways to capitalize on using live streaming to market your business.
Vlogs:
We love personal stories, and vlogs, or video blogs, are continuing to gain popularity. Vlogs can cover a huge range of subjects and are another great, personal way to connect business and customers. Vlogs are especially helpful when it comes to building your brand. Brand building and brand integrity are some of the most important aspects of marketing your business. You can have the best ad campaign in the world, but if you don't have a solid brand, it's hard to be and stay successful. Vlogs are a great way to tell the "story" of your company and give consumers another reason to trust your business with their money.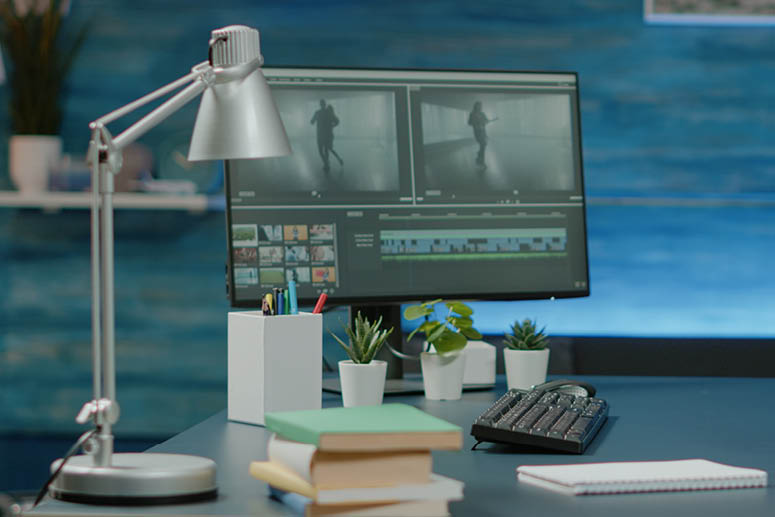 Short Videos:
· We all love a good short video. How many short videos have you watched this week? They're a quick, easy way to take in content without investing too much of your time (especially if it's work time!). Short videos can also be a useful marketing tool. Especially if they're shareable. Short videos are easily accessible to broad audiences and they're short enough to hold people's attention. Work with your digital advertising agency and find a way to condense your message in an entertaining short video, and you'll have people doing your advertising for you when they share your videos for others to be entertained by on social media.
Videos on Social Media:
· Social media is an excellent way to market your company and use videos to help engage and connect with your customers. Essentially, every social media platform can host short videos – Instagram and Facebook posts and stories, Twitter, TikTok, LinkedIn and so many more. With social media, it's all about the connection and interaction between your business and customers/potential customers. Videos on social media help build the story of your brand, and the sky is the limit in terms of content. Videos allow you to really showcase the highlights of your company in a positive and tailored way. They can help give a personal touch and make clients feel more invested in your business.
Videos are a fantastic tool to educate and inform your audience while at the same time helping your SEO and boosting your search ratings. Videos can help extend the time that people spend on your site. This can help make a positive impact on a ranking from a search engine like Google.
Whatever marketing/social media platforms you choose to use, whether you're a small local business or big corporate company, videos are the biggest trend in digital advertising and can benefit you.
If you're a construction company, you could show potential buyers a video tutorial of one of your building processes to help create trust in how you work. If you're renting your home on Airbnb or other rental sites, you can create a video "virtual tour" of your home to help potential renters trust the home is as you describe. If you're a local business such as an insurance agency, you could do short video tutorials explaining some of the more complicated terms, etc. Potential customers might be confused and shy away from reading long, lengthy explanations of insurance terms and processes. However, they might feel more comfortable watching and listening to someone personally explain in a video.
The content choices are limitless! Contact your local advertising agency today and find out how video marketing can benefit your business!