Facebook represents a huge potential marketing channel for your local brick & mortar business. With over 2.07 billion monthly active Facebook users for Q3 2017, it is too big to ignore. However, it is becoming increasingly difficult for a business to stand out from the crowd. Thankfully, with a little creative thinking, there are simple ways for your business to garner attention and connect with potential local clients.
Build Rapport
Catching the attention of local customers and getting them to engage with your posts should be your number one goal when posting to your Facebook page. Yes, you want to market your product or service, and of course, you want potential customers to click thru to your website. But remember, people don't want to be "sold to" all the time. The sale will come once you have built some rapport and trust with your followers. This can easily be done by posting content that includes questions, photos, fill-in-the-blanks. The goal is get your followers engaged and talking about your posts. Once a relationship has been established, you can mix in links to your website, to specific products you sell, and highlight specials you are running.

Run A Contest
People love winning stuff! They love it even more when it can be redeemed locally. Not only will running contests bring new followers to your page, but it will also bring the winning customers into your store! Facebook now allows businesses to launch a quick and simple contest using a normal newsfeed post. In the past, contests had to run through a third party app.
Three simple contest ideas that can be set up quickly include:
"Like" To Win where fans only need to "like" a certain post to be entered into the contest. Since it is so easy, this type of contest usually brings lots of participation.
Comment To Win – If you want to step up fan engagement, this type of contest is quite simple. You can either ask fans to "Leave a comment for a chance to win" or ask them to answer a question such as: "What do you like most about our products? Comment for a chance to win a free ____".
Caption Contests – post a picture and let your fans' creative and fun side shine by asking them to create a caption. You can either choose the winner or let the caption with the most "Likes" win. Don't forget to choose a picture that fits with your brand!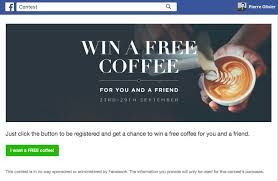 Boost your Post
Boosting a post on your timeline is simple, and it gets results that are easily measured. Below each post on your timeline is a "Boost Post" link. This link will open a small window, so you can choose to target existing fans and their friends or another specific demographic. You will also have the option to choose a budget for what you are willing to spend on the boosted ad. Data continually proves that spending as little as $5.00 can result in ads reaching thousands more people. Boosting your post is an inexpensive way to build your fan base and followers.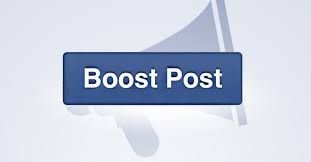 Showcase Your Products
Appeal to your fans' senses by showing off your products with high quality photos. The power of suggestion is very strong for consumers and online visuals can lead to thru-the-door customers. Listing specific product details when accompanied by high-resolution color photos can ignite the senses and appeal to potential customers. Photo uploads on Facebook total 300 million per day. (Source: Gizmodo) This is an indication of engaged users; also, it is an indication that there are a lot of photos competing for users' attention. Your choice of photos can help set you and your competitor across town apart.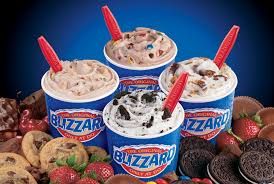 Make It Easy For Customers To Contact You
People often want to message you directly from your page, so make sure the message feature is turned on in your Facebook settings. This is crucial for local businesses. Customers like simplicity, and messaging you directly is easier than finding out your email and using another channel to reach you. Make it simple for potential customers to inquire about prices, any promotions, and your products directly from your page.
And finally, it should go without saying, but you MUST put your business phone number in the "About" section of your page. Additionally, at Lead Dog Digital, we recommend that our customers put their phone number in each post. Remember, most fans of your page will see your posts on their newsfeed – not on your timeline. So keep your number visible and easily accessible with each post.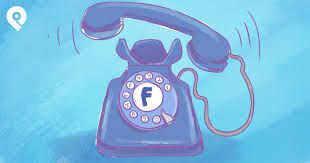 If you would like to learn more about how Facebook or other social media channels can help your business reach potential customers, the social media marketing specialists at Lead Dog Digital would love to help. We offer social media packages to help you set up, maintain, and monitor your business's online presence.